Hair Brushes
The Kashōki Hair Brush Collection consists of extraordinary products made to proof that every day hair care can be a sensual ritual. All hair accessories are made of high quality materials, using the latest technology. The Smooth White Detangler Brush Collection with natural boar bristles and hourglass shaped Timeless Beauty Collection for hair styling have been perfectly designed and created with attention to every detail.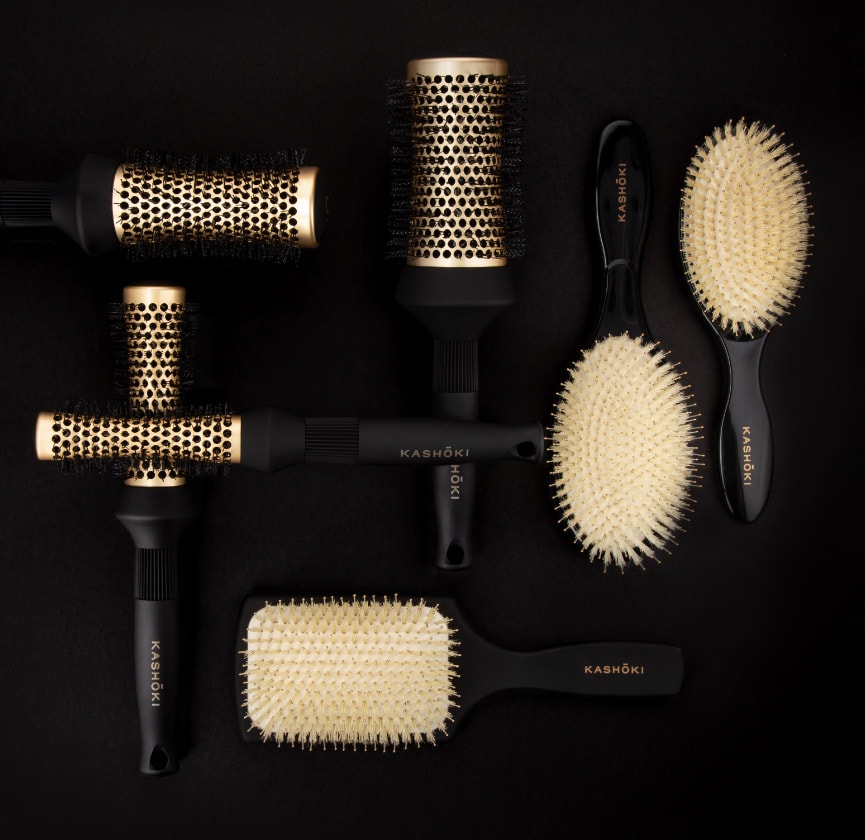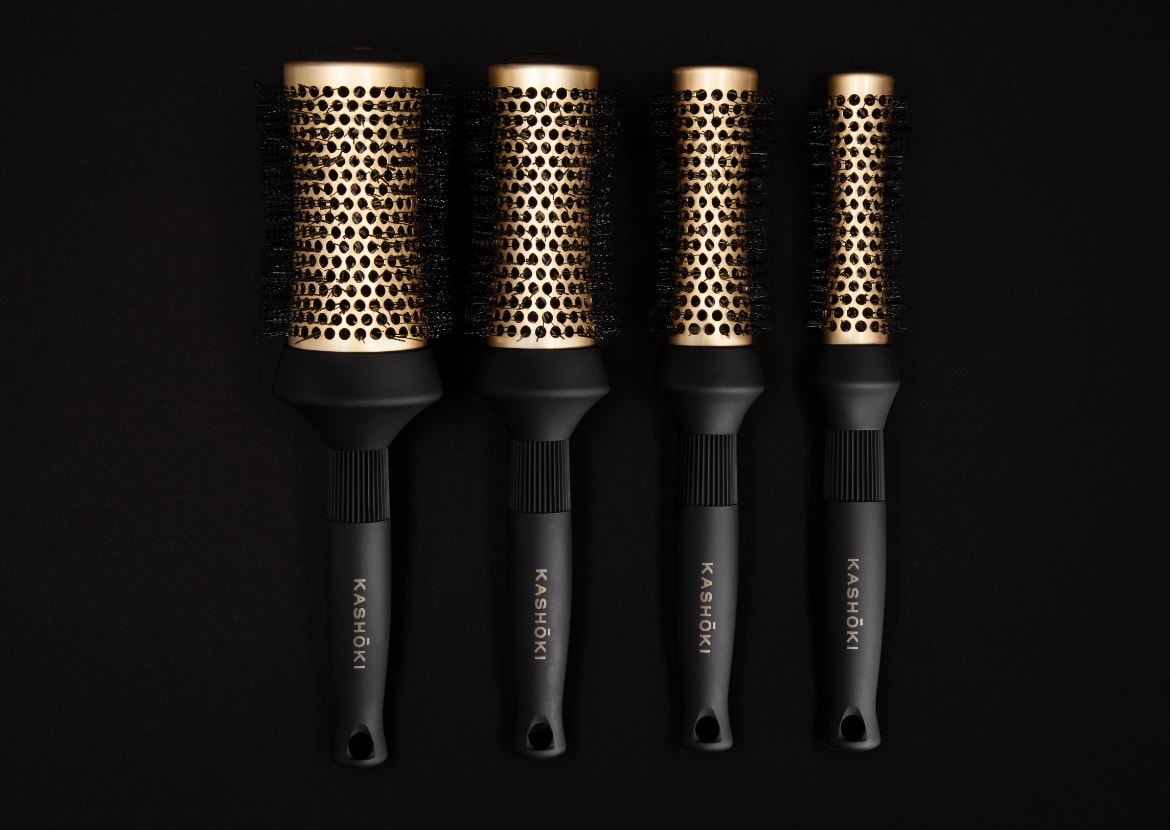 Timeless Beauty
Kashōki Timless Beauty Styling Brush Collection with its original design, is made with attention to detail so you can truly enjoy your everyday hair care rituals. The simplicity of the timeless design will inspire your hair styling and creativity. The beauty of each detail, highest quality materials were used to manufacture not only functional brushes, but to add class and distinction to make everyday items extraordinary.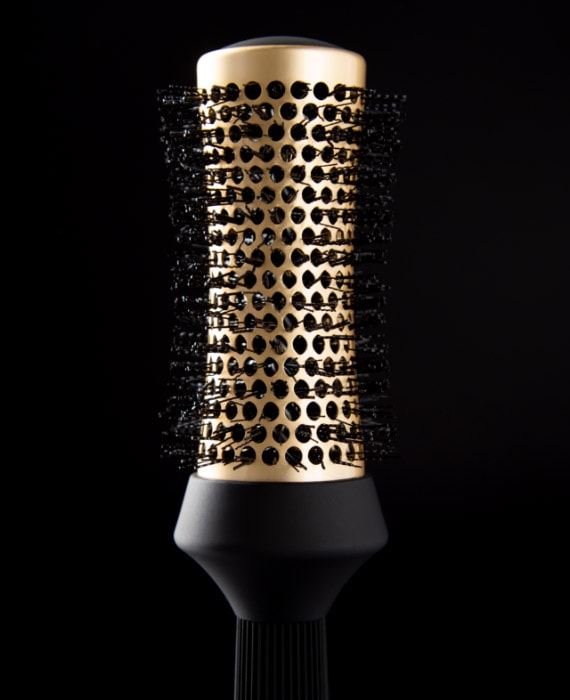 BARREL
Specially designed hourglass shape reaches the scalp effectively and lifts hair up at the base.
Ceramic barrel allows even heat distribution and is resistant to high temperatures up to 220°C.
Antistatic features eliminate electricity charge and facilitate effective cuticle closure. Vent holes optimize airflow during drying to speed up the styling process.
BRISTLES
Waved bristles grasp hair better and reduce styling time.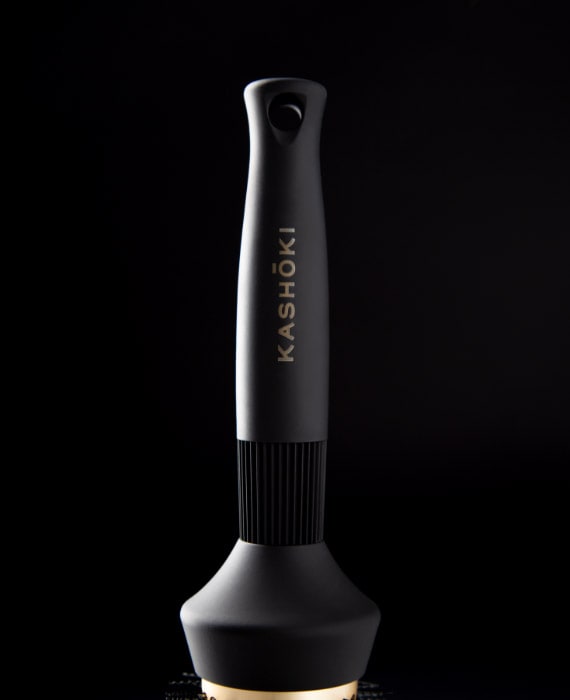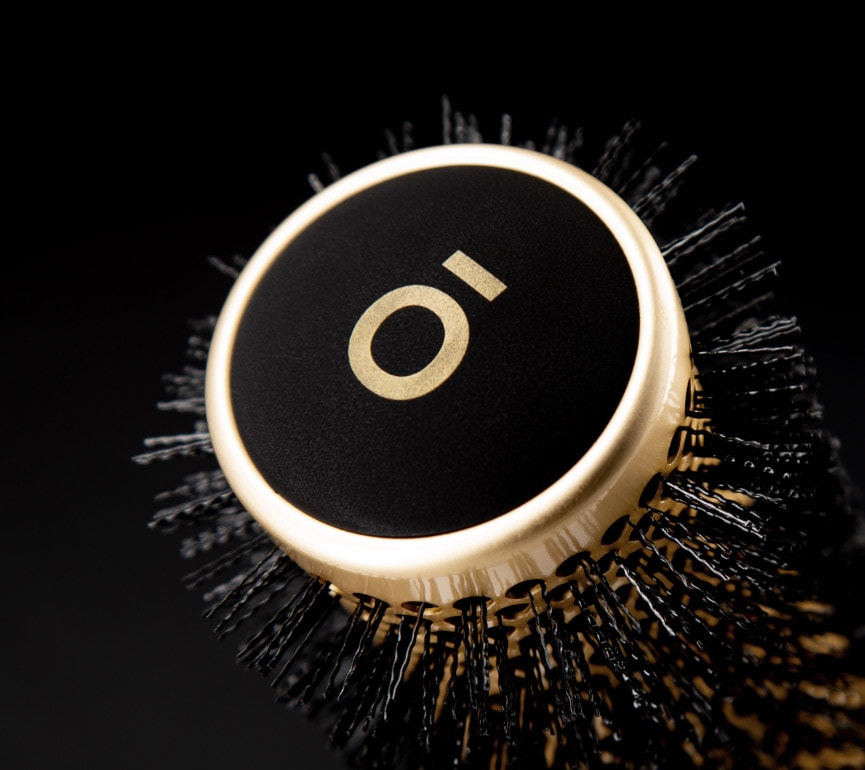 HANDLES
The rubberized, non-slip handle provides a firm grip and high comfort of use during styling.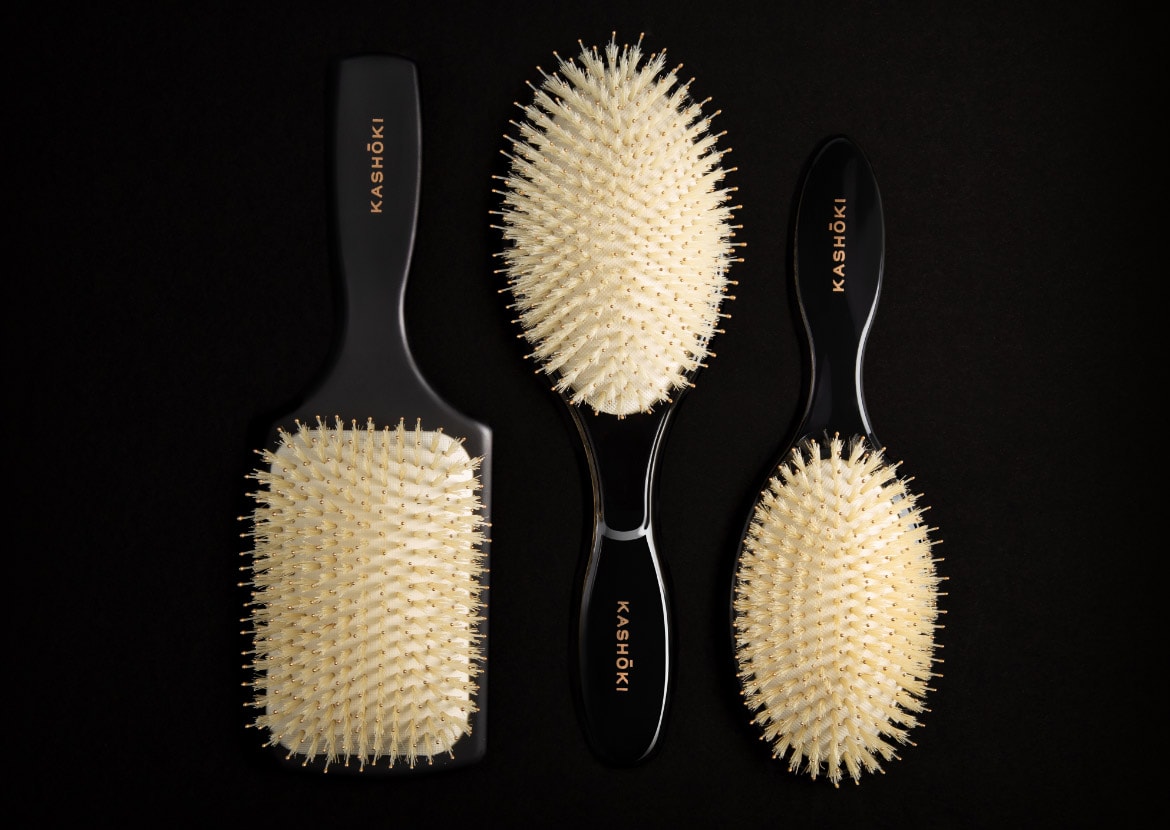 Smooth White Detangler
The Kashōki Smooth White Detangler Collection was inspired by beauty and perfection. Classic, detail oriented design is combined with highest quality materials. These brushes were created for comfortable, everyday use to significantly and visibly improve hair condition.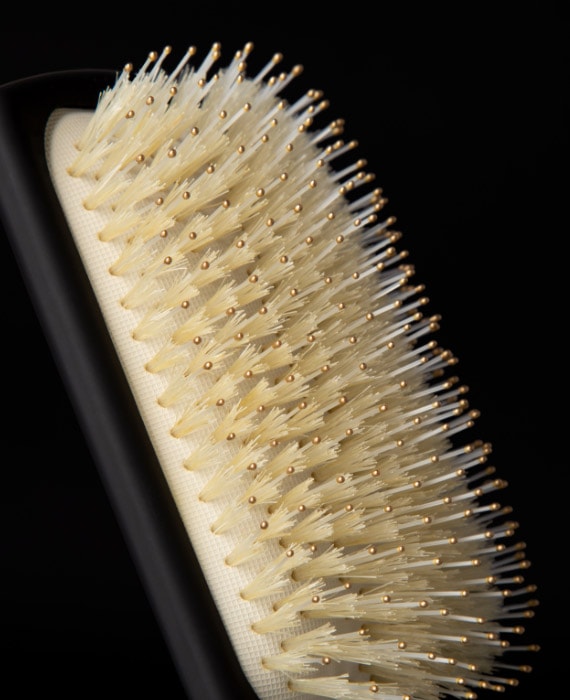 BRISTLES
A mix of finest natural boar bristles and nylon ballpoint pins enusres easy detangling without the risk of hair damage. Natural boar bristles, made of keratin, like human hair, close hair cuticles for a smooth finish and healthy shine without frizziness.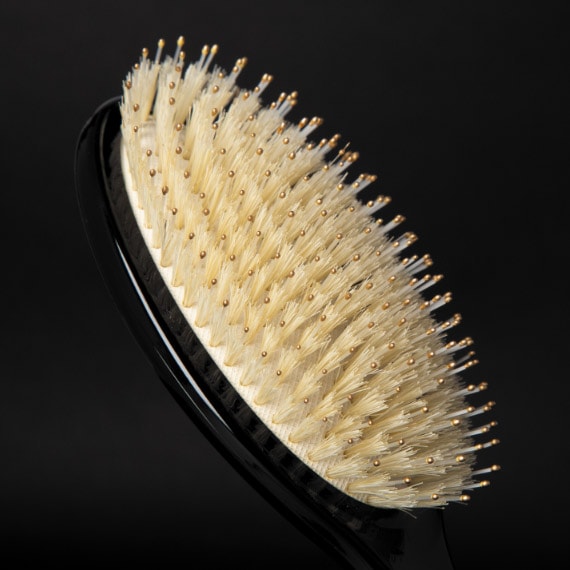 CUSHIONS
Soft cushion adapts to head shape for easy detangling while the ballpoint tips gently massage the scalp.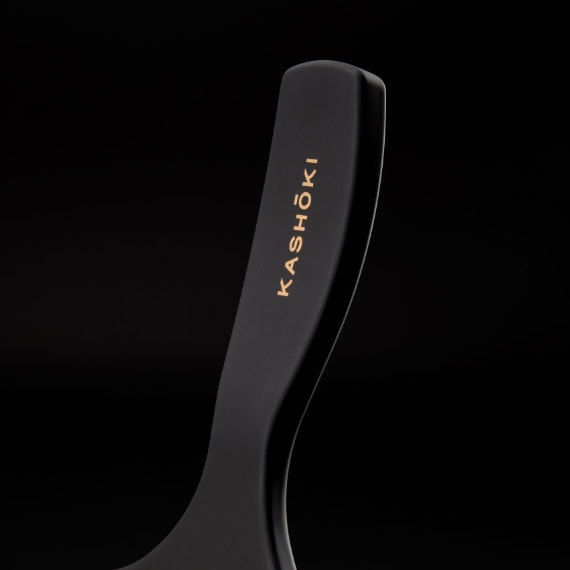 HANDLES
Lightweight, ergonomic handles for stable grip and comfort of use. Available in 2 finishings: shiny in oval brushes and rubberized in the rectangular brush.
Hair Combs
The Kashōki comb collection consists of 8 unique models created for detangling, setting and cutting all types of hair. The unique design inspired by the geometric minimalism and culture of Asia gives them a completely new dimension. The combs are made of durable material with a high flexibility factor. They are available in various shapes, lengths and tooth spacing to provide a wide range of products tailored to different needs. They are created to help achieve synergy in all areas of styling and hair care, that, combined with precision of workmanship and extraordinary functionality ensures best results.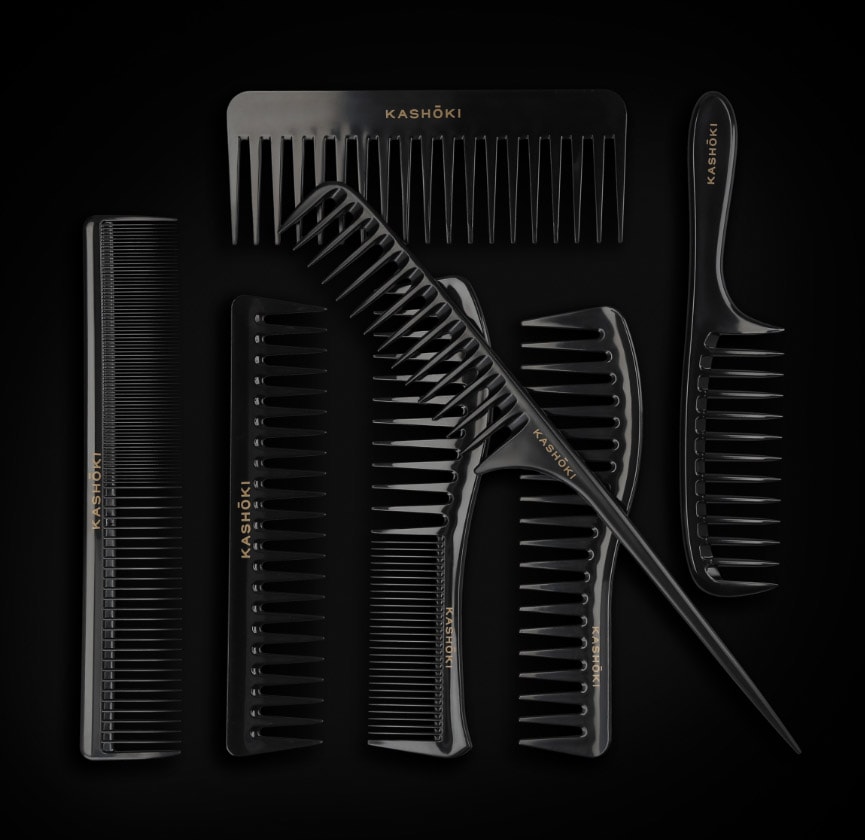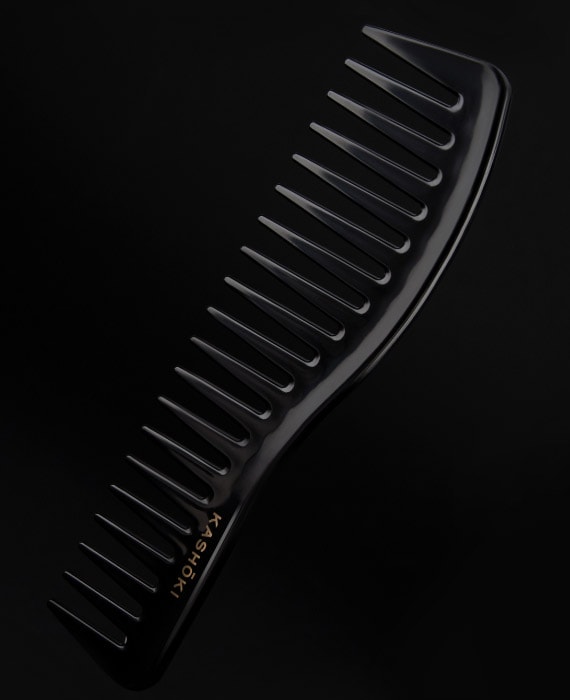 SHAPE AND DESIGN
Unobvious forms, unique shapes inspired by geometric minimalism make the combs extraordinary and help, in a simple way, to obtain spectacular effects.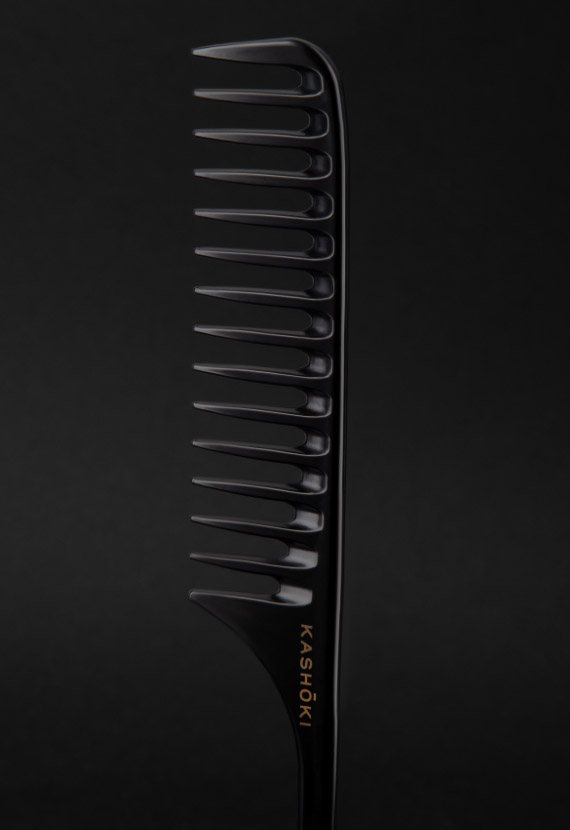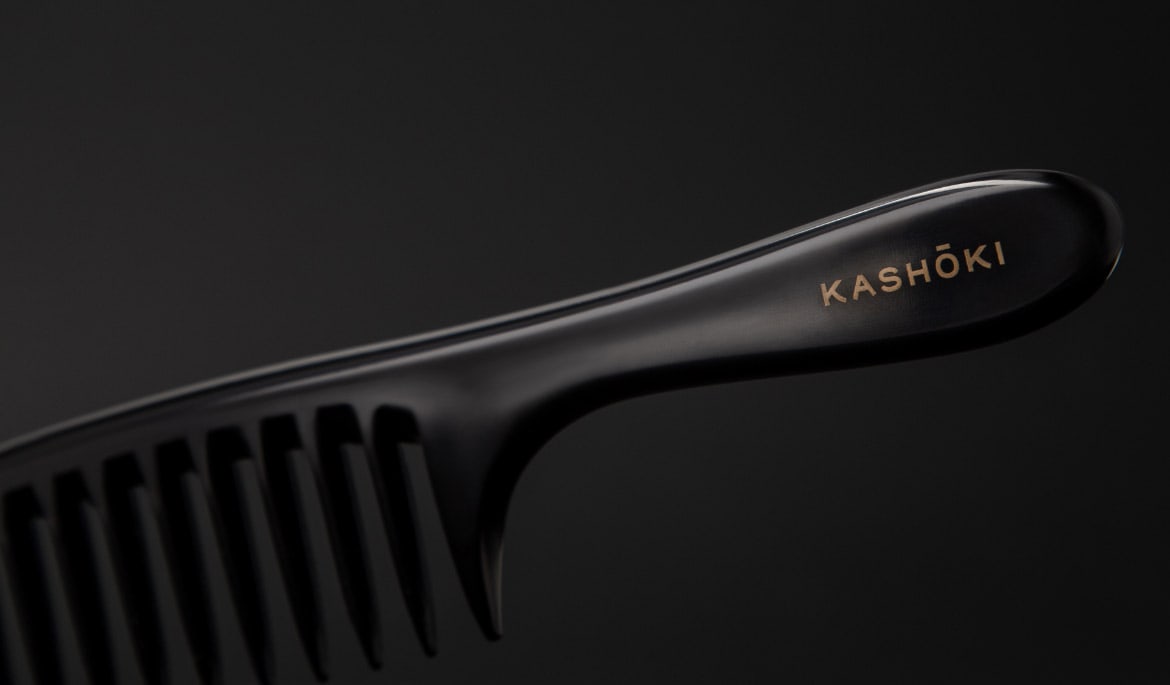 MATERIAL
The durable material with a high flexibility factor is delicate for hair and scalp and ensures that the combs are comfortable to use and long lasting.
The black glossy surface gives the Kashōki combs a timeless look.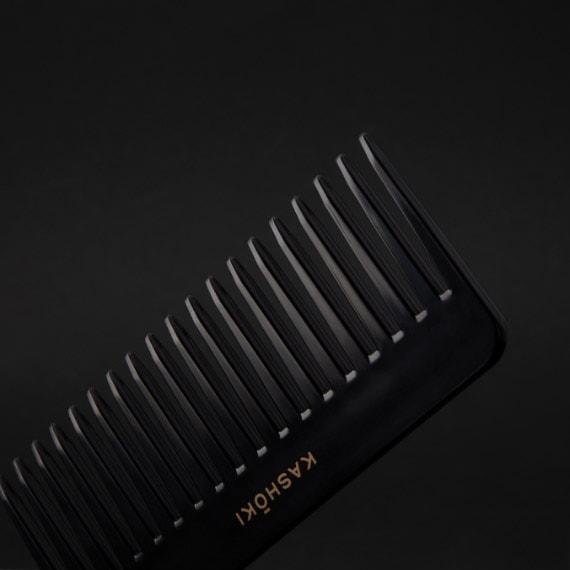 ROUNDED TEETH
Rounded, perfectly smooth teeth do not irritate the delicate scalp and do not tangle hair. Specially recommended for curly or waved hair, as they do not disturb the natural twist of curls.