Makeup Brushes
Kashōki Makeup Brush Collection combines sophisticated design and highest quality of products. A complete collection of 12, hand made, unique brushes that allow to create desired effects and redefine the way you look at makeup. Highest quality materials were selected to fulfil the needs of those who do not settle for less. Copper, wood, natural and taklon bristles were used to manufacture the perfect collection of brushes.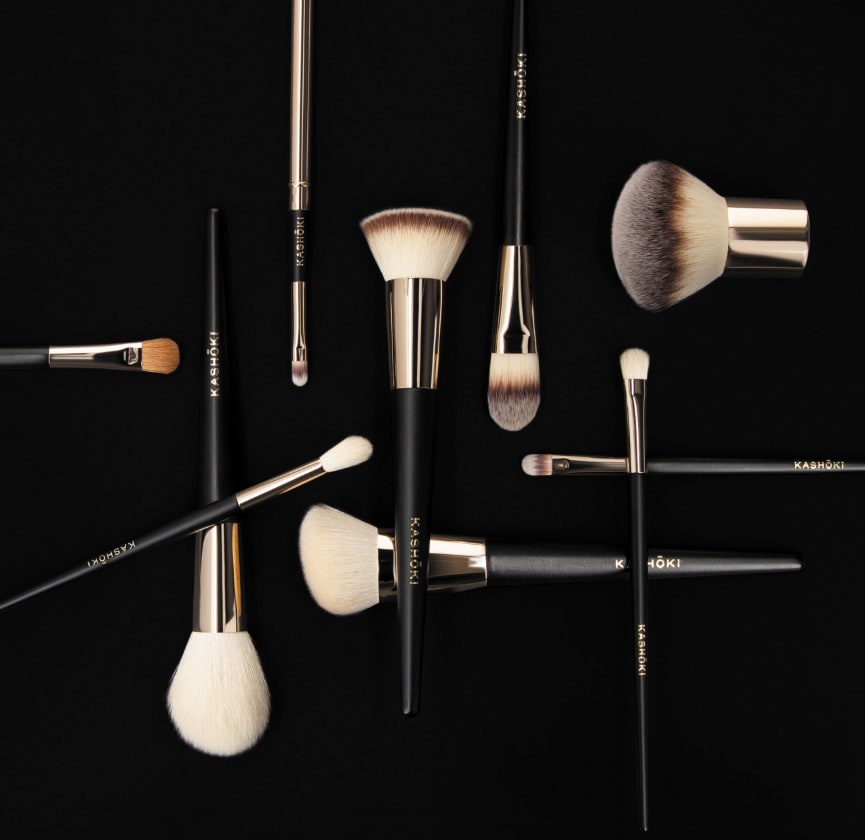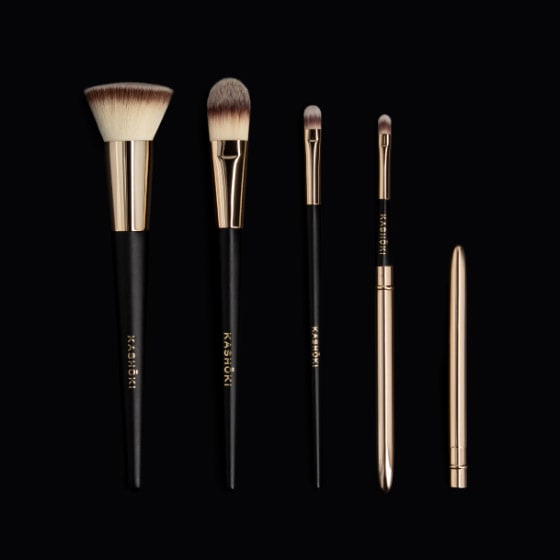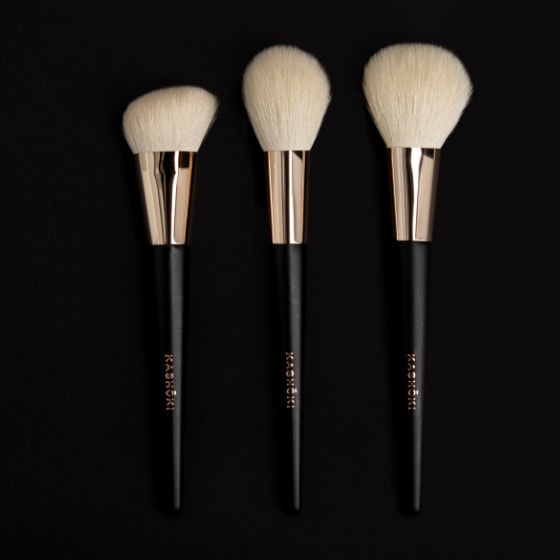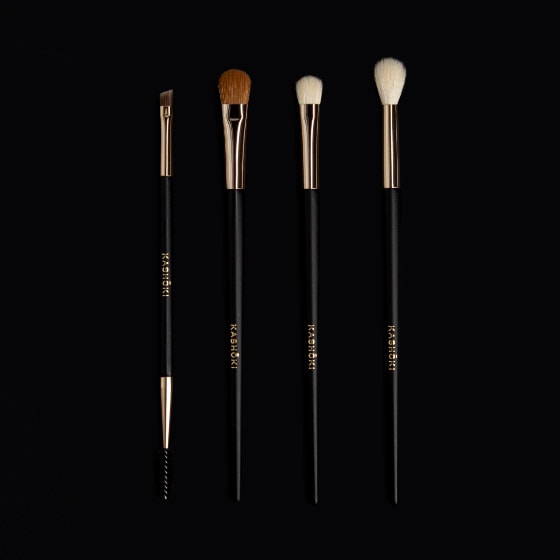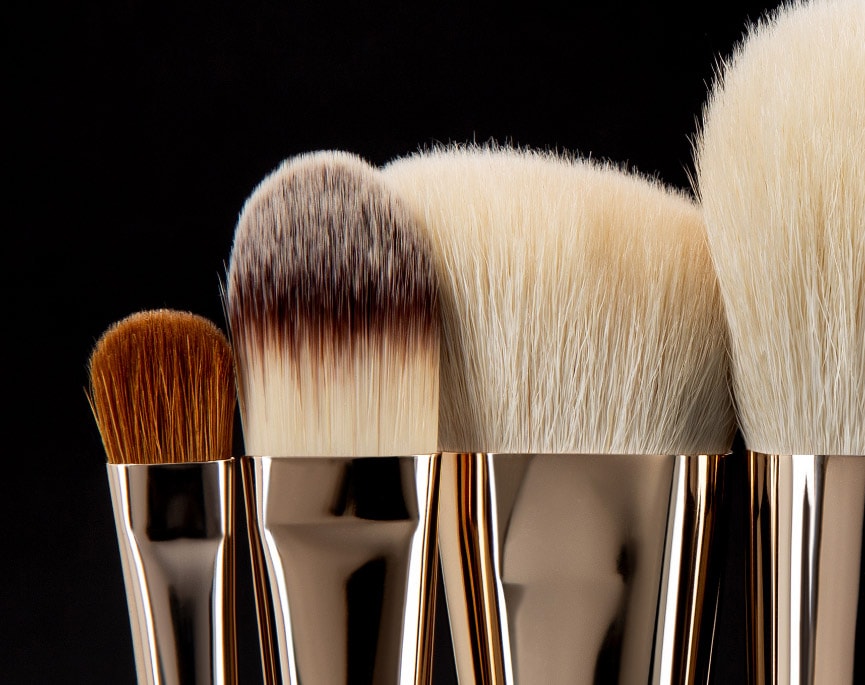 BRISTLES
Highest class natural and taklon bristles were chosen for the Kashōki Brush Collection. The bristles are manually formed, perfectly shaped and naturally soft as they are not trimmed.
NATURAL BRISTLES

Goat:
soft and durable, perfect bristles for powder and pressed cosmetics

Sable:
highest class bristles, flexible but stiffer than goat bristes, used in eyeshadow, lip and eyeliner brushes
SYNTHETIC BRISTLES

Taklon:
highest quality synthetic bristles, ideal for application of liquid cosmetics
FERRULES
The ferrules are made of copper, high quality material, which is rust resitstant, does not scratch and deform.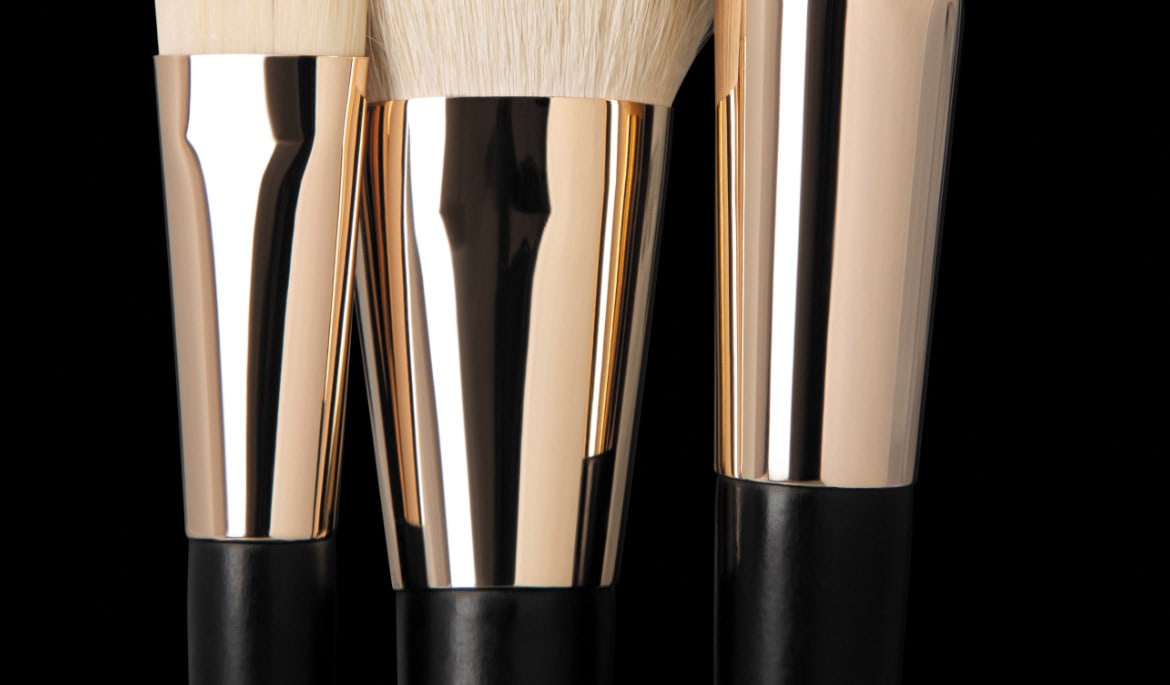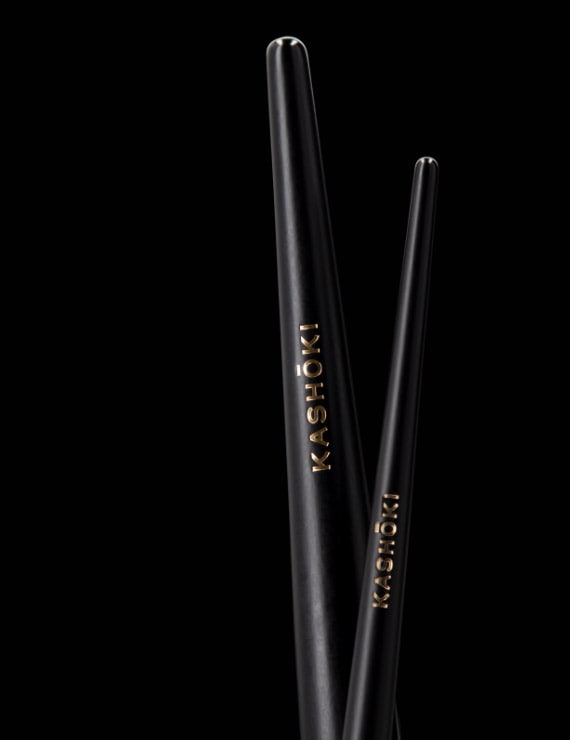 HANDLES
The uniquely designed handles are made of schima wood. They are laquered 5 times to achieve perfect smoothness and fine finish.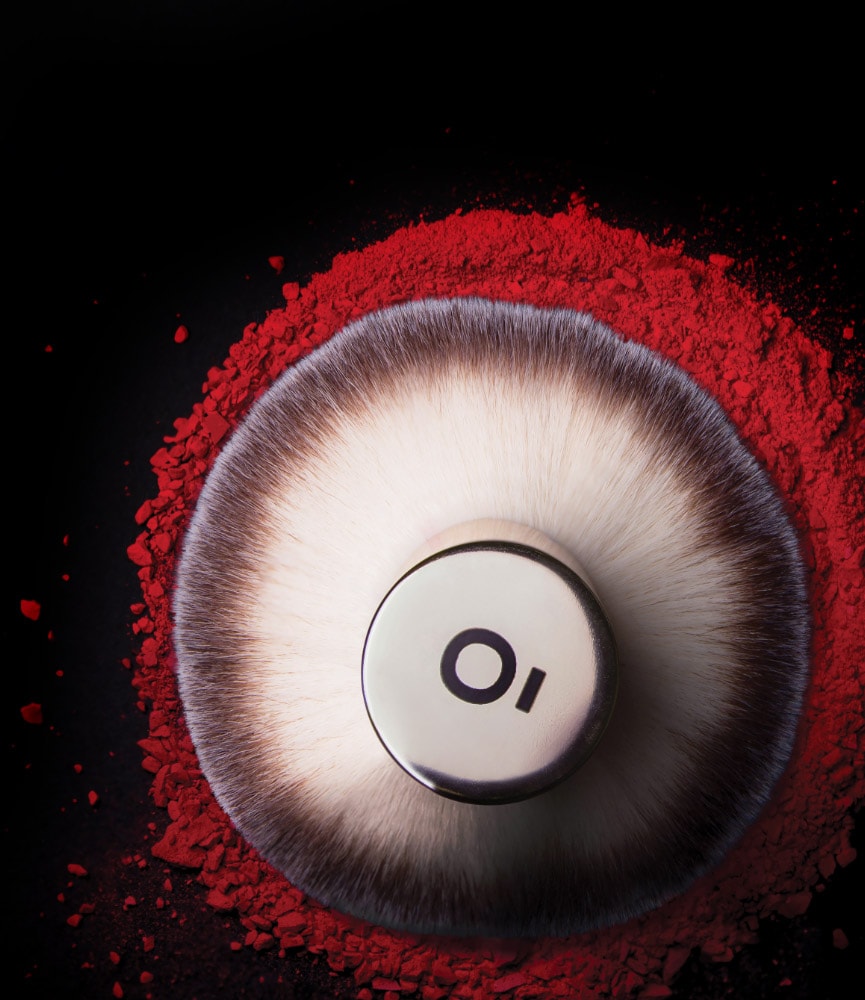 Kabuki Brush
Kashōki Kabuki Brush is perfect for loose powders. Dense, synthetic bristles and rounded shape allow to gather the right amount of powder and gently apply it for a flawless finish. Thanks to a practical case, it will be handy for makeup touch-ups during the day and the bristles will be protected from damage.
Soft and fluffy, ideal for loose powders,
Comes with practical case for safe storage,
Made of high quality, easy to clean 3-tone taklon bristles.
Makeup Brush Tube Holder
Kashōki Makeup Brush Tube Holder is made of highest quality eco leather. It is perfect for storing makeup brushes at home or during travelling. The tube is carefully made, with attention to every detail. It protects bushes from damage.
Perfect for storing the brushes at home,
Practical during travelling, protects the brushes from deformation,
Made of eco leather,
Two straps with snap closure,
Classic design.
Dimensions:
height 225 mm, diameter 70 mm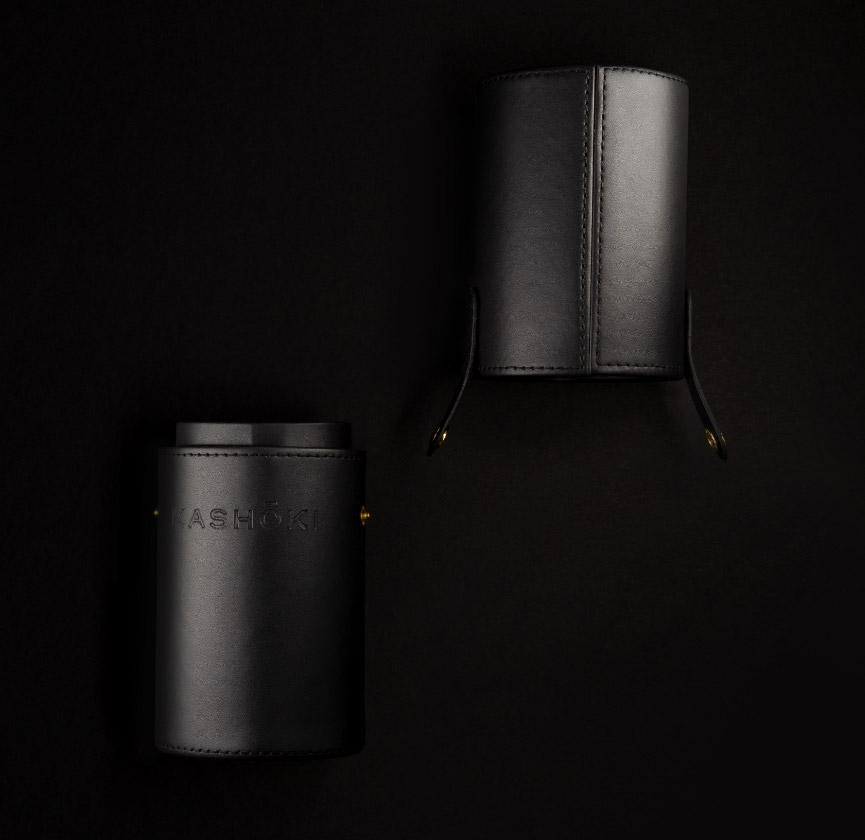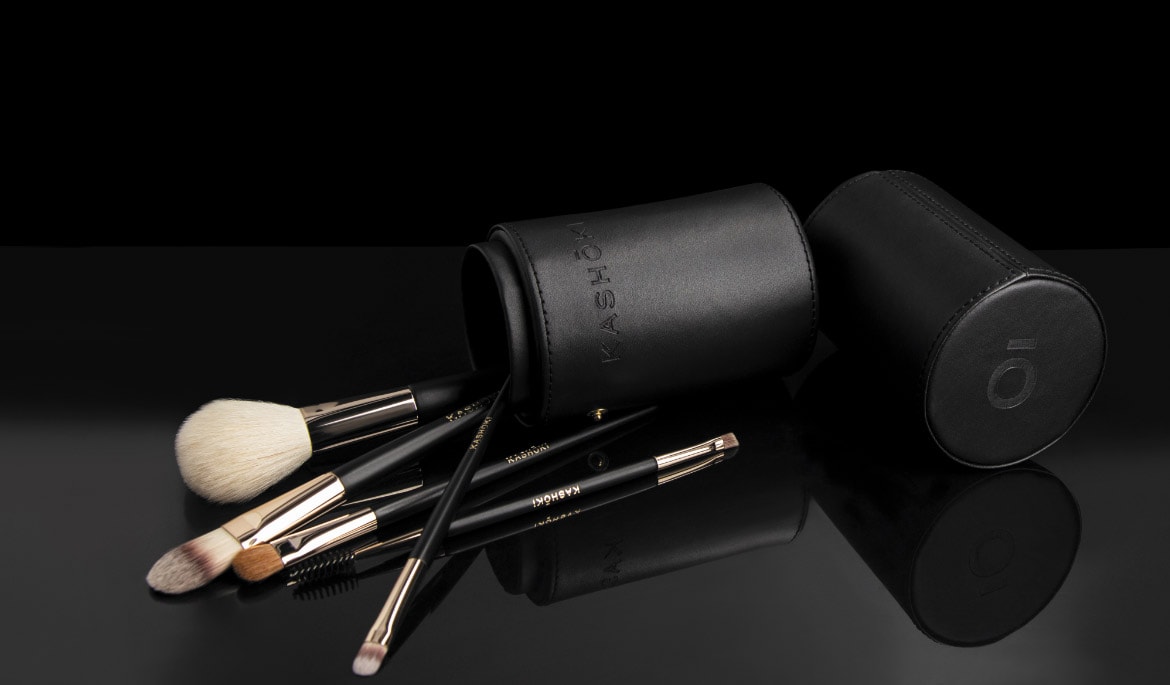 Makeup Sponges
Kashōki Makeup Sponges are designed for applying cream and liquid foundation products. The flexible, extremely soft, latex-free material ensures fast and easy makeup application. Extraordinary colors and simplicity of shapes define Kashōki makeup sponges. Impeccable coverage without smudges is achieved for a flawless, perfect finish.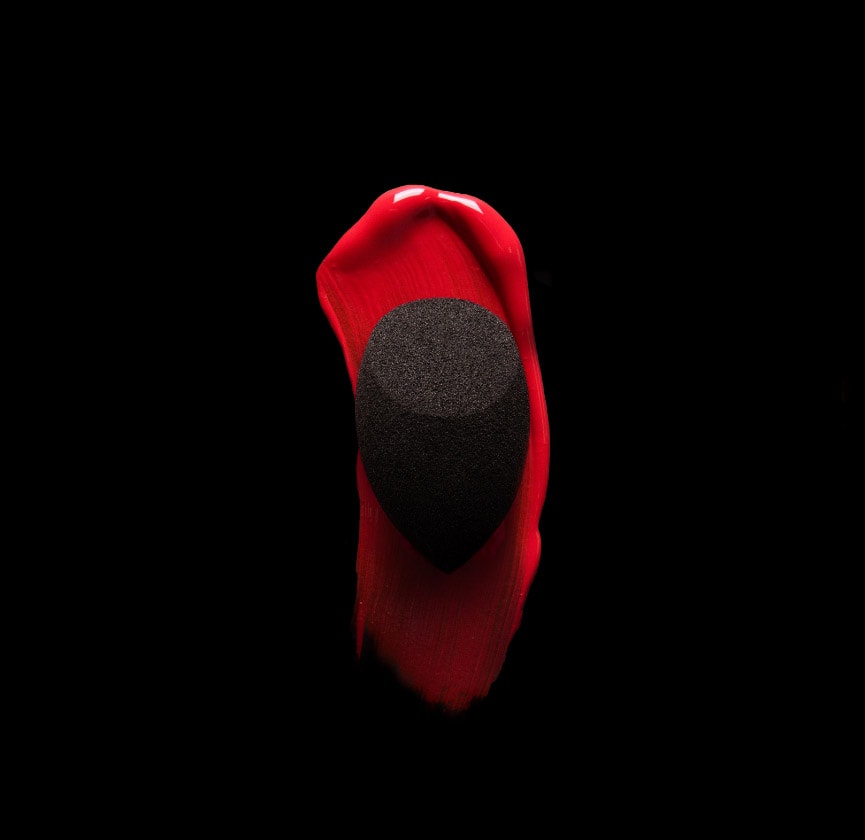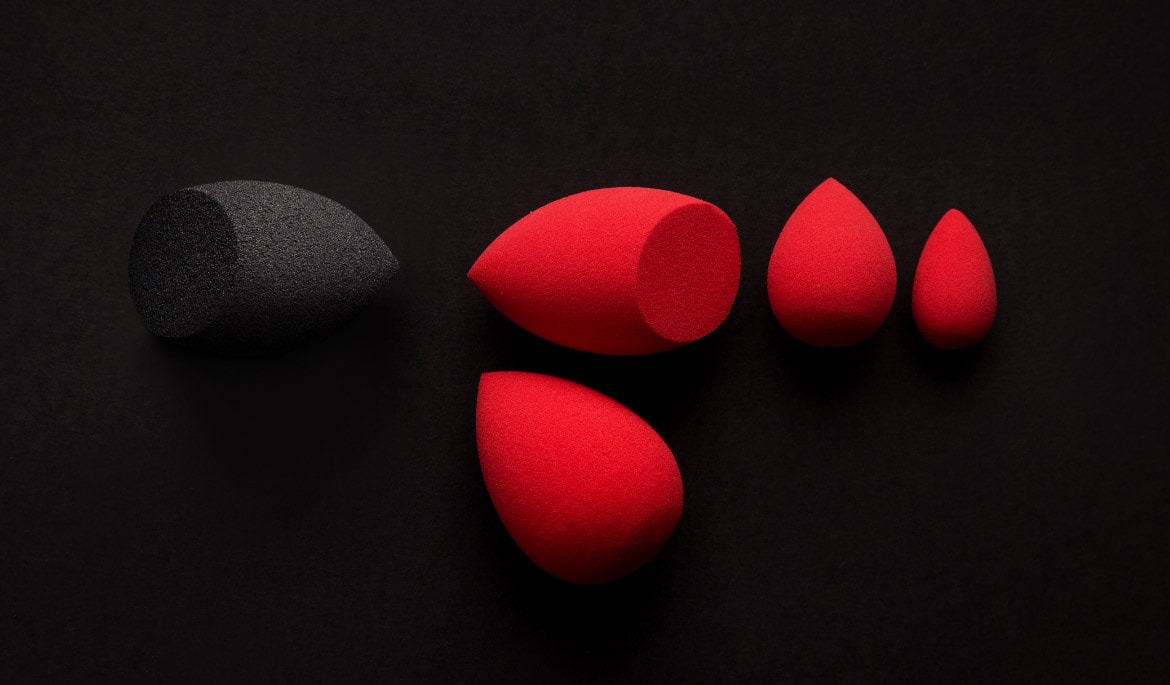 Eyelash Curler
Kashōki Eyelash Curler defines pure perfection. This beautiful item is not only carefully designed with attention to smallest detail and made of finest quality materials, it also helps to achieve the elegant, long-lasting, natural looking lash curl and unforgettable eye look. Kashōki Eyelash curler is made of fine quality stainless steel. The perfectly designed shape ensures beautiful curl even on the shortest of eyelashes, while the soft pad protects them from damage.
Provides long-lasting curl,
Reaches even the shortest of eyelashes,
Anti-slip handle ensures secure grip,
The rubber pads protect lashes from damage,
The innovative shape ensures precision.